Telecommunication cabinets type Indoor floor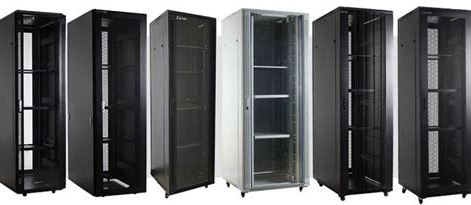 The floor universal case of a collapsible design of 19 "of the VOH-TS-19 series standard is intended for placement of active and passive telecommunication and server equipment in rooms.
Cabinets come with mounting rails with a pitch of 1U (44.45 mm) for mounting equipment.
The distance between the rails in depth is adjustable in steps of 2 mm.
To remove the static discharge on the body and the door in the middle of the cabinet, the design provides grounding terminals. Removable side walls of the cabinet facilitate the installation and maintenance of equipment on all sides. The places for cable entry and installation of ventilation units are protected by panels-plugs. In order to protect against dust, it is possible to install brush cable entries. The cabinet has increased transportability, because it can be equipped with swivel roller supports for moving, and / or mounted on height-adjustable supports (to compensate for uneven floors).