Switchboards
The case of a switchboard is used for assembly of the equipment of the equipment of modular type and represents the metal case from steel 1-3 mm thick.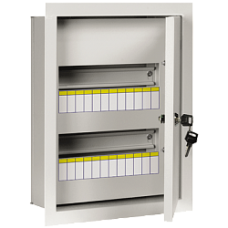 The wide range of characteristics (overall dimensions, existence of the built-in modules from 12 to 48) allows to collect the equipment of necessary variation. Holes are provided for inserting the cable inside the shield. Access to all conductive parts is closed by a removable front panel.
Boards are completed with DIN rails for installation of the switching modular equipment.
Can be made of floor or hinged execution. Input and output of supply and discharge lines is carried out from below or from above of a board through cable inputs if the board of hinged execution or through a socle if the board of floor execution.
They are made according to standard or individual schemes and can be delivered to the Customer as the operating device with the equipment (automatic switches, contactors, relays, interelement installation).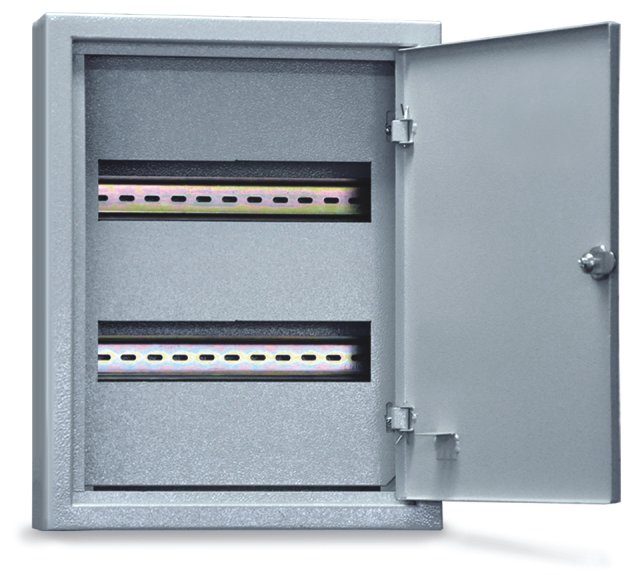 Characteristics of the distribution board:
Doors with lock and 2 pcs. keys (lock type agrees with the Customer).

The case is covered with polymeric powder paint with structure of shale (color RAL 7035).

Hinged (SHRN) and built-in (SHRV) versions are possible.

Degree of protection of a cover for cases of ShchRN and ShchRV - from IP31 to IP44 and for cases with consolidation on doors - from IP54 to IP67 (in accordance with GOST 14254-96).